Value that far exceeds cost

The value that MOORE IT brings keeps our employees productive which in turn keeps us growing.
Dwight Aston
President
ShopcoUSA
Fast Response and World Class Support

I first called my local shop, and though they did send someone out that afternoon (file server was indeed dead), it took almost a week to get a quote for a new server. Shortly after the technician left that first day, I decided to give MOORE IT Services a call. Before the end of the day, they had given me a quote for a new server and I decided right then to engage them as my IT company. I had my new file server up and running and all my employees migrated within a few days.
Keith Frank Ph.D
President & CEO
Isotherapeutics Group
Relentless workers and always available

We have offices that span across Texas and Moore IT visits us every month.  Its reassuring to know they have out best interest at hand.
Blade Bassler
CEO
Bassler Energy
I can focus on my client's business goals.

MOORE IT Services takes all of the IT issues off my plate. I don't worry about them. If something happens, their team is there to fix it immediately.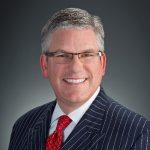 Trey Wilkinson
President
TLP
Detail Oriented and Superior Problem Solving

MooreIT Services brings to Aesbus dedication, commitment to problem resolution and detail-oriented working style.
Dr. Solomon Olatoye
IT Director
Aesbus Company
Moore IT is the best IT service we have ever had. They are always available and provide immediate assistance. All of the techs are extremely knowledgeable and have fun personalities!!! I recommend them to everyone in search of a highly professional IT service.
A and B Guthrie
Office Manager
Branson Construction & Remodeling
Fantastic company. They have been with us since the first day and helped us through moving offices. They are on constantly keeping us up to date with any new cyber threats and providing solutions for all of our business needs. I can not recommend them enough.
Anthony Garcia
Moore IT Services is responsive, knowledgeable, creative, and fair. I would recommend this company without hesitation.
Michael J. Portele